A few pictures from the start of the 2020-2021 school year...
---
INFORMATION AND UPDATES REGARDING THE CORONAVIRUS (COVID-19)
---
NEW INFORMATION FROM RURAL RESOURCES REGARDING CHILD CARE:
We recognize that COVID-19 has put an incredible strain on parents, particularly as families balance distance learning for their children with their own work and responsibilities. For many parents, childcare has become a new or bigger burden that they were not expecting. Below are a few resources that we found that may be helpful to parents.
These links are being provided as a convenience and for informational purposes only; they do not constitute an endorsement of the services. We have tried to be inclusive of services in our area, please let us know of any we may have missed and we can modify the list. Rural Resources Community Action bears no responsibility for the services provided or not provided, costs involved with and/or in any way related to these services and/or any actions or lack of actions by the below entities.
www.mykomae.com Komae is a free cooperative childcare app – where families join or form small groups and take turns caring for each other's kids using a point system instead of money.
www.care.com Care.com enables families to find, manage and pay for care and provide employment opportunities for caregivers.
www.sittercity.com Sitter City connects parents looking for childcare with babysitters in your area by evaluating skills and schedules to make a match.
Local Childcare Providers:
First Steps Children's Center - 509-684-7272
Sharyl Ratel - 509-684-8596
Jamie Baskin - 509-685-2256
Michelle Burton - 509-684-5415
Roween Gray - 509-684-4410
---
---
Click for: COVID-19 Updates from the Northeast Tri County Health District.
---
---
---
---
USDA Nondiscrimination Statement Click Here
---
Regular Board Meeting Calendar
2019-2020 school year:
Begins @ 6:30pm, unless otherwise noted.
September 16, 2019

October 21, 2019

November 18, 2019

December 16, 2019

January 27, 2020

February 24, 2020

March 16, 2020

April 20, 2020

May 18, 2020

June 15, 2020

July 27, 2020

August 17, 2020 *Begins @ 4:30pm
---
Tips for Staying Healthy at Home
Dear Mary Walker School District Community,
Thank you for your commitment to staying home and continuing to reduce physical interactions in hopes that we will all remain healthy during this time of the COVID-19 Pandemic.
Social distancing strategies can take a toll on our health, social connections, and personal wellbeing. Here are four strategies, with helpful apps, to overcome these challenges, and stay physically and emotionally healthy.
1. Build a routine. Develop a repetitive to-do list that leads to healthy habits. Make sure you include regular sleep times, targeting 7-9 hours each night. This will ensure you have the energy and focus you need to be active throughout the day.
Recommended app: Productive – Habit Tracker. You can track good habits like eating healthy, flossing, and exercising. https://apps.apple.com/us/app/productive-habit-tracker/id983826477
2. Maintain a balanced diet. Fuel your body with the things you need to stay focused and more active. A balanced diet gives your body the nutrients it needs to function correctly.
Recommended app: MyFitnessPal. This app will help you take control of your goals! Learn about calorie count and serving size, breakdown ingredients, and log physical activities. https://www.myfitnesspal.com/
3. Dedicate time and space. Designate different spaces in your home where you work, exercise, eat, and sleep. Do the same with your daily schedule: identify and protect your times for work, play, and exercise. Aim for 150 minutes of moderate exercise per week.
Recommended app: Outlook. Outlook enables you to keep tabs on your school and personal email, while also managing your schedule. https://outlook.live.com/owa/
4. Engage with supportive communities. Community can mean anything from coworkers, the people in your neighborhood, to the ecosystem around you. For many this sense of connection is necessary to thrive physically, mentally &/or emotionally. Keep in touch with your community even when we need to be apart.
Recommended app: ZOOM. ZOOM is a video chat app with fun features. It is gaining a lot of popularity for casual calling and keeping different communities connected. Host a book club meeting, have a virtual birthday party, or share a picture of your garden. Thankfully we live in the digital age, and technology has given us loads of ways to stay in touch without leaving the house. https://zoom.us/
You got this.
---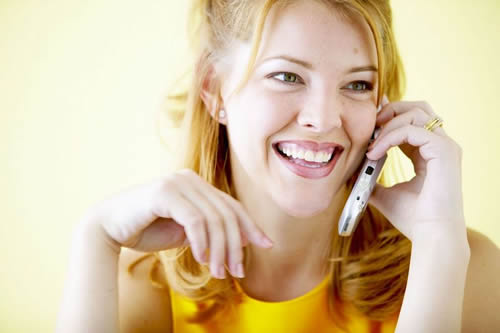 CALL US @ 509-258-4798 FOR SUPPORT
The Mary Walker School District is working to develop critical services of daycare and meal delivery for school-age children. If you are a first responder, health care worker, or severe need family with child care concerns, or a family who needs meal delivery for school-age children, please call us at 509.258.4798 for support. This line will be monitored daily during our COVID-19 Closure to help us be responsive to our student and family needs.
We wish you and your family continued safety and health.
---
---
VIDEO LINKS
Below are links to video resources designed to help you, your family members, friends, and colleagues take proactive steps to stay healthy and prevent the spread of the coronavirus. We hope you find them valuable.
Coronavirus 101:What You Need To Know https://youtu.be/QaRiYddhHkc
Coronavirus 102:Preparing Your Household https://youtu.be/vbhrv-KPuUs
---
CLICK ON THE LINK BELOW FOR UPDATED COVID-19 INFORMATION:
---
COVID-19 SCREENING
In response to The Washington State Department of Health's recommendation that all employers put COVID-19 screening protocols in place, Mary Walker School District will be screening everyone who enters the facility.
All employees, visitors, and volunteers upon entering buildings will be asked questions regarding their health since last day of work, or last visit to the school.
If a person answers yes to any of the screening questions, the school's emergency protocol for COVID-19 will be activated.
---
CLICK HERE FOR A LINK TO COVID-19 RESOURCE DIRECTORY: SPOKANE COUNTY
---